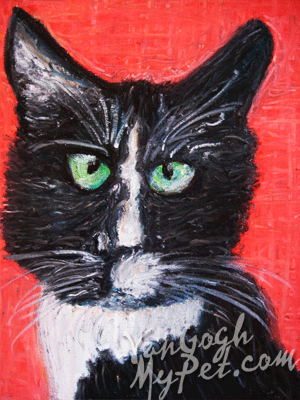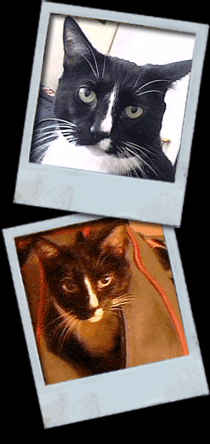 Oreo liked her water fresh and cold and preferably running. Mom Kim would have to push her out of the way when brushing her teeth. Kim remembers, "Oreo liked catnip (but only on the carpet, never on the hardwood) and chasing after the laser pointer light. She liked turkey and sushi but didn't care for deli roast beef. She could not be bothered to hunt, not even spiders. She loved to be brushed." Learn more about Kim and Oreo's life together in her blog post, Elegy for Cleo. Warning: It is heartbreaking.
About this Portrait
Jennifer has always had a soft spot for animals, and delving into the life of an animal who the world now misses was an emotional task. She says, "Oreo was the first portrait I painted of a loved one who was recently and dearly departed. I was honored to capture her spirit."
Expand your family!
Limited Edition Signed Giclee Print
Also called archival pigment prints, these longest lasting prints are made by printing pigment on acid-free cotton rag. 16 by 20 inch print.
Custom professional framing available.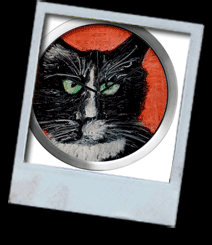 Tote bags, clocks, dog t-shirts and more at the