Submitted by mom Sue
When my daughter, Phoebe, was 5 years old, I promised to get her a dog when she was 10. It seemed such a distant future at the time, but when she turned 10 it was time to make good on that promise. We went to a pet store in Oakland that was sponsoring a dog rescue event. They had about 30 dogs there. One fenced off area had about 10 small dogs in it. When we approached, one dog climbed up the fence and hovered at the top until Phoebe picked her up. She was quite content in Phoebe's arms. Then Phoebe put her down to check out some other dogs, but she just climbed back up the fencing and balanced at the top until Phoebe picked her up again. This happened again and again, until Phoebe decided that this was the dog for her. We named her Cloe. We say it was love at first sight and that Cloe picked Phoebe.
Cloe is a Chihuahua mixed with Italian Greyhound.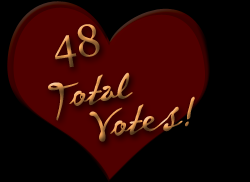 Thanks everyone for your votes!