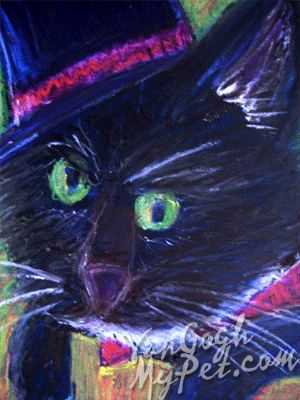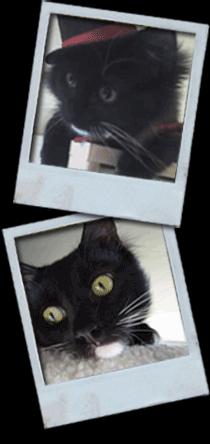 Edgar likes to brag about the time he played his mom Irene's guitar with his paws and teeth. Irene loves his fluffiness but bemoans his nightime meowing at her bedroom door. She met him when he was homeless in a parking lot, and only liked him after he had two baths! Edgar, who actually enjoys baths (!), might be soon seen on America's Next Top Feline Model, given his affinity for sporting costumes in staged photo shoots with custom backgrounds (!).
About this Portrait
Jennifer says, "I enjoyed capturing Edgar's spirit and his accessories! I love Edgar for being such a sport, and for looking so good!"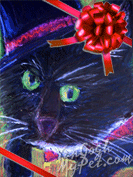 Expand your family!
Limited Edition Signed Giclee Print
Also called archival pigment prints, these longest lasting prints are made by printing pigment on acid-free cotton rag. 16 by 20 inch print.
Custom professional framing available.
Dog t-shirts, tote bags, greeting cards and more at the