Lou can be seen on the clip show The Soup, where he engages in hilarious adventures with host Joel McHale. Lou enjoys regular manicures, gardening and hanging out on set. He relishes cable television–among his favorite shows are Kendra, The Soup (of course) and Chelsea Lately. Executive Producer of the Soup and Dad Edward Boyd has an eye for talent–Lou is the number one chihauhau on television, and The Soup is the number one show on Jennifer's Tivo.
About this Portrait
Lou is Jennifer's favorite celebrity dog–she considers herself deeply in debt for the countless weekly laughs. When it came time to pick a subject for the video chronicling the creation of a Van Gogh My Pet custom portrait, Jennifer saw no other option. "Lou is in show business–who would better shine in the video? His love of life comes through on television, so I knew it would in the portrait. In every portrait, I make sure to convey that love of life that animals share so that each one will make any room come alive." Watch as Lou's portrait takes life.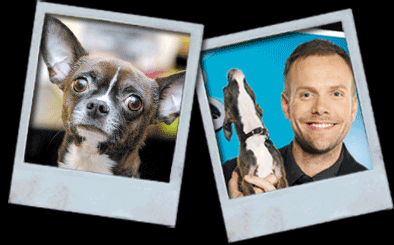 Expand your family!
Limited Edition Signed Giclee Print
Also called archival pigment prints, these longest lasting prints are made by printing pigment on acid-free cotton rag. 16 by 20 inch print.
Custom professional framing available.
Throw pillows, clocks, dog t-shirts and more at the