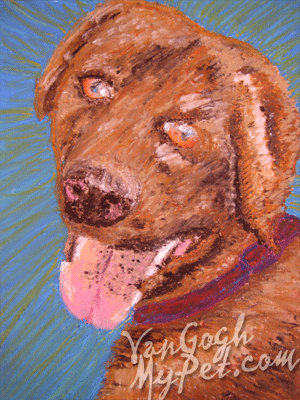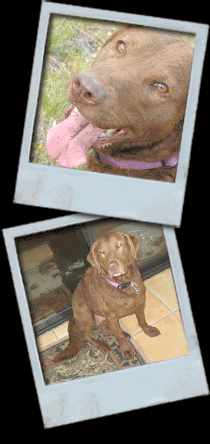 About this Pet
Parents Kathleen and Barry believe Margaux's webbed feet are to thank for her agility when "leaping through the air, crashing into waves and surfing back to shore." Besides surfing, Marguax has mastered doggy talk, which can best be transcribed by "ooooooooo…ooo…woooooo….woo…ooo…woo….." which of course means, "take me out now and then come back and feed me!" Her favorite hobby is chasing roommate and cat Olive, much to her parents' dismay!
About this Portrait
Jennifer recalls, "I stretched my use of color to represent Marguax's fiery personality. I could tell from photos that Marquax relished the very taste and feel of dirt in her mouth–this love of life and experience is the inspiration of this portrait."
Expand your family!
Limited Edition Signed Giclee Print
Also called archival pigment prints, these longest lasting prints are made by printing pigment on acid-free cotton rag. 16 by 20 inch print.
Custom professional framing available.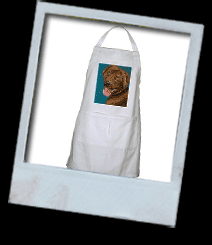 Aprons, dog t-shirts, note cards and more at the