Submitted by best friend Kayla
As a young girl I began to have a love for horses. My mom was raised with one of her own so understood the desire I had for them. My parents had decided to let me ride a friends horse to see if that was something I was really going to follow through with, and I did. My father had finally saved up enough money to buy a horse for my mom, but it still wasn't "mine". I had convinced them it was time that I deserved my own horse, so my was doing what he could to save the money to buy me what I deserved.
Sadly to say, during the time of saving money and looking for my next responsibility, my father had passed away a sudden death. Money saved was no longer for us to get my new friend, but to help my family in life. As this was going my fathers co workers had raised money for my family, in which my mom had split between my brother and I. as my dad always promised me I would one day have my new friend, my mom made the decision with the money from the co workers to buy me my pal. The search went on.
As a little girl I didn't want the plain brown horse because it just wanted "pretty" enough, I was being picky. After looking at a few horses we had made an appointment to go check out a five year old gelding named Weekend. We show up and guess what, he's brown. Narrow minded I went and looked anyways. He was a very large overpowering horse for this little girl to have. I rode him, brushed him, talked to him like I would with any others I had looked at. I fell in love with him. I told my mom "I had to have him!" So, yes, I brought him home, and the battle began.
As I had said this horse was very overpowering for a nine year old girl to have, but I attempted to ride him anyways. I was very excited to show him off to friends and take them for rides, which any kid would do with a new horse. I had brought over my best friend Madeline, jumped on the horse, and rode around the arena. Before I knew it Weekend had taken off bucking, I had no control. We both had fallen off, Madeline ending up with a broken wrist. I then decided I didn't want that horse anymore and we should sell him. What had happened to that loving horse I first feel in love with the day I went and bought him? I was just confused.
That's not exactly what happened. My mom had started riding Weekend, and I had taken over her horse, Jackson. We rode like we would before; I just no longer wanted Weekend for me. Time had gone by with the horse trade until one day she absolutely needed me to get on my horse, Weekend. I did, but not very happy and with lots of fear. He was the horse that would be scared of something and take off the opposite direction at a very fast speed, me not being able to control him. Bucking was in his normal routine, and as I rode him more and more I learned how to deal with it.
I did, once again, get sick of my horse just being himself. Now being twelve I didn't want to fight a horse every time I just wanted to go on a trail ride. Luckily, I lived at a ranch that let me borrow a horse of theirs named, Oakie. I really learned how to understand a horse a lot better from this one. We competed in competitions; I rode him on a regular basis. I just claimed him. Weekend, well he was just another horse in the pasture. But something brought me back to getting on Weekend again, although I thought Oakie was my new best friend.
I finally became extremely close with my horse. I rode all the time, I compete on him, I can do anything with him no fear. Until one day, I stayed the night at my grandmas, and I get a call from my mom at 6:00 am. "Kayla, Weekend is collicing you need to get here quick!" I instantly began to bawl, this is my best friend, my kid, in my eyes. I ran downstairs and just took off, homeward bound. I made it home so quick to see my boy in much pain and extremely sick. But he knows his mom, I can tell he just felt better with me there. I did everything I could to make him better, nothing worked, it was time to go to the vet.
I get there, pull him out of the trailer, and right away the doctor says it doesn't look good. They ran test and such and suggested we keep him there and put IV's in him. I didn't want to leave him, so we tried the lighter fix first. They sick a tube in his nose through his stomach and pump oils into him to losing up everything in his stomach. Ended up, he had to stay the night anyways. The next day nothing was getting better, we had no choice but to sedate him and put him on IV. I tried to get my mind off it so my mom took me to the movies. We hadn't heard any news. We talk out to our vehicle and phone rings, yes its Dr. Bass. My mom answers and begins to cry, hangs up the phone and looks at me, "Kayla, he's probably not going to make it."
The questions keep going through my head, "why is this happening." I had to go see him just in case he wasn't there the next day. I showed up and he was completely knocked out, snoring. I basically said my goodbyes, although I had planned to be there first thing the next morning. I couldn't sleep that night.
Next morning came I was on my way to go see him. Once again, phone rings, Mom answers and this time starts to smile as she looks at me. She hangs up and says "he's pulling through!!!" We couldn't believe it. I got to the vet and I went back to the day I got him, so happy that I had this horse.
Years have gone by now and I still have Weekend, that brown horse I originally didn't want. Best part is we understand each other, we learned from each other, and he's the only horse I'll get on and know that I can do anything on him, with my eyes closed. Believe it or not, I trust him. My poor boy is getting older, him being seventeen now, so I don't ride him as much. But he's not just another horse in the pasture; he's my friend that will never leave my side.
I've now owned Weekend twelve years, we are still best friends.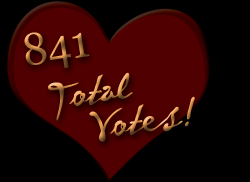 Thanks everyone for your votes!