Submitted by mom Liz
As 'Lil Baby was off teaching English to Asians, the polydactyl mew child he didn't know existed, but was most definitely a progenitor of, was mew mew mewing her way onto the hairball stained couch on the porch of 3*23 Webster street. Fence Cat could not, and would not, allow this. 'Urhhh Urhhh,' she groaned, timidly, shrugging her saliva clumped fur. She was not a bad cat. But on this porch, where our lovers meet, her life alone was, and had to be, the only way for any cat to be.
Six Toed Cat ('Lil Baby's half-grown kitten), otherwise, and from this point on to be known as 'Lil Twerp, was growing beautifully, with buttermilk locks never before seen on this side of Broadway Ave., but hadn't picked up her father's sense of modesty (as he has been off teaching English to Asians for the short duration of her existence). The chase was slow. 'Lil Twerp walked slowly toward Fence Cat, as Fence Cat walked slowly away, both keeping pace at point 1 mph, nothing more, nothing less. *At this point it is important to note that Fence Cat was de-clawed by an owner who then abandoned her to streets that are roamed by at least ten very large Garfields, not to mention a very dangerous bicycle boulevard.
For five days 'Lil Twerp lurked the porch; perhaps she'd heard of 'Lil Baby's everlasting devotion to the Fence Cat. Before 'Lil Baby's departure to Hong Kong, the two had almost become what in the cat world is called friends.
On the fifth day, Thursday, in the rain, 'Lil Twerp sat on the fence, Fence Cat's old abode. Fence Cat is a pretty cat but had recently gotten quite fat because Judy, the lady across the street, gave her too much food. On this occasion, however, her thickened frame gave her the proud presence of a beauty queen, and as she sat atop a busted speaker on the covered steps of the porch 'Lil Twerp proceeded gradually to the couch, shivering with fur puff-balled into the air.
Pooor 'Lil Twerp.
As we've said, Fence Cat was not a bad cat, and could not, and did not, let this poor little mew kitten go shivering in the cold.
***Key: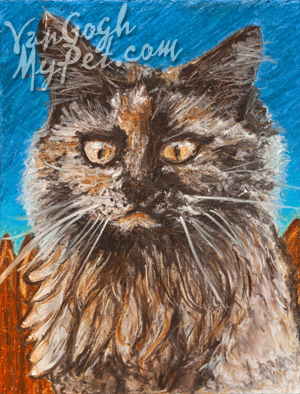 'Lil Baby: human
'Lil Twerp: cat
'Fence Cat: cat


Thanks everyone for your votes!